There are roughly 130,000 financial advisors in the United States.
Why should you work with us? We will make sure you're educated on your investments and how we manage your money – as much or as little information as you'd like.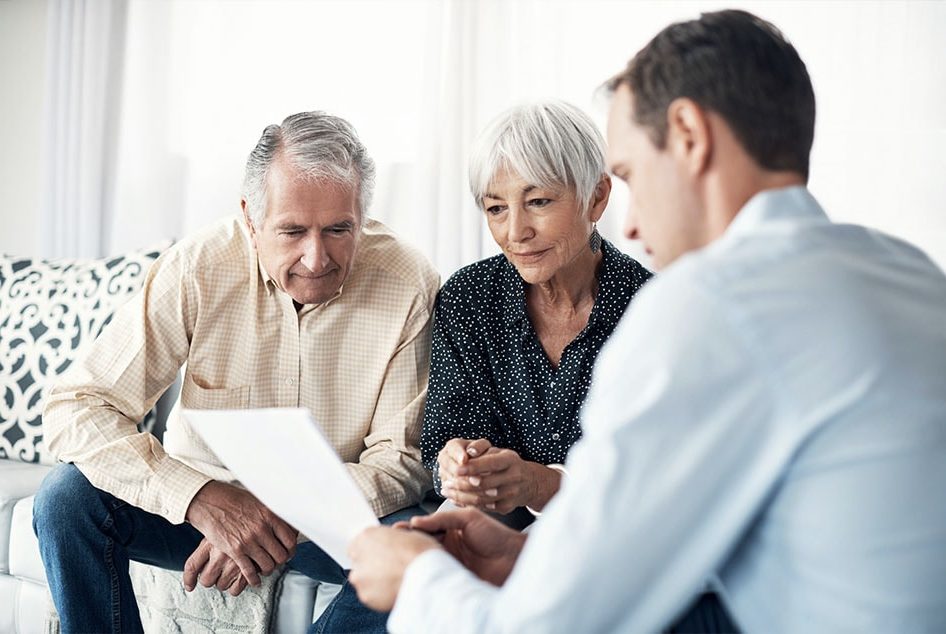 We make the complex simple.
As your trusted advisor, we're focused on adding convenience and simplicity to your life.
Whether you're investing hundreds or millions, we're about much more than results – we're about helping you understand where those results came from and why we chose the strategy we did. If you're tired of the mystery of investing and want to know exactly what's happening with your money, schedule an appointment today.
We are here to help you keep what's best for you and your family in mind at all times.
If you're spending too much or not saving enough to stay on track for your goals, we will make sure you know it – and we'll make sure it gets set right.
Your best interests come first. Always.

Customized financial planning

National resources to support your advisor 

Support when you need it most 
Pursue your definition of true wealth

Customized financial planning

Trusted advice from a trusted advisor

Plans built for your risk tolerance
We're here to coach you through anything and everything. We're not just a financial advisor.
Looking toward a change in profession? We're here to help. Just went through a divorce? Let's talk about what's next. Wondering where you should live in retirement? We'll give you a neutral opinion – and we probably have a few ideas of our own. 
Many advisors only care about the table stakes of investments and managing money. While these are important factors, we're also interested in helping you plan all the key areas of your financial life. 
Pursue your definition of true wealth

Customized financial planning

Trusted advice from a trusted advisor

Plans built for your risk tolerance
We've been there before, and we can help you take the steps you need to accomplish your goals.
We don't just take you from one item to the next – we identify and communicate what should take priority when and guide you each step of the way. In other words, we don't just create a roadmap – we'll help you get there.
Advice in common language

Regular meetings with your advisor

We act as a teacher and a guide
What Should I Look for When Choosing a Financial Advisor?
When it comes to finances, many people want to do it themselves.
When it comes to finances, many people want to do it themselves. Some people think that they can do the work as well as an advisor, or think they cannot justify paying a fee for the services provided by that financial professional. In other words, they don't think the value they would receive is worth the cost.
Do you handle your own finances? Have you wondered what you could gain by working with a financial professional?
Many people consider working with an advisor when their finances have reached a certain point of complexity – they want someone else to step in to evaluate their situation and weigh in on what's next. Maybe you started your 401(k) through work, then started investing on your own, outside of your employer-sponsored plan. Now you're thinking about preparing for your next big steps – retirement, paying for your children's education, a major purchase.
You have saved your hard-earned money, you have invested it, and now it is time to pursue your dreams with the help of a professional. Many people do not have a clue how to start this process or what questions they should be asking when it comes time to sitting down with an advisor/planner.
There are thousands of different financial institutions across the country that work with individuals, families and businesses. Each firm has multiple advisors/planners within those offices. Do you see where I am going? There are a ton of options out there. The process can be overwhelming, especially if this is the first time you are seeking financial advice.
This blog is designed to help you understand what you should be looking for when finding the right fit for you and your individual situation. What should you be asking an advisor when you establish the relationship?
1. Are you a Fiduciary?
A fiduciary is anyone who has a legal responsibility to put the client's interest ahead of their own. In layman's terms: The advisor has to do what is best for the client, rather than what is best for themselves. So, for example, the advisor cannot put you in the most expensive product to generate a higher commission for themselves.
An important note: Not all financial advisors are fiduciaries. This does not mean that advisors who do not have a fiduciary responsibility are not acting in your best interest, but rather that those who are fiduciaries are held to the highest standards.
2. What are your fees?
This seems to be a pretty straightforward question, but some people will forget to ask it before they start working with someone. You wouldn't buy a car without knowing the price, so why do that with your investments? There are a variety of prices associated with a vehicle that depend on the model, class size, condition, etc. The same goes with investment products and services. A smart consumer is an informed consumer!
3. What services are provided within your fee?
Everyone wants to get more "bang for their buck." So make sure you understand what is included with the fee you're quoted. After speaking with an advisor, you should know the answer to these four fee-based questions:
Is that strictly asset management?
Does that include a comprehensive financial plan?
Does this give me access to tax services?
Will I be able to speak to a trust service representative?
Many firms include these offerings within their fee structure; if so, make sure you take advantage of them. Other firms offer an a la carte menu – you will pay for any additional services on top of your asset management fee.
4. Who are my contacts within your firm?
I know this seems like an odd question, but it is an important one to ask. Why? Because as I just mentioned, the firm might provide a variety of services, and it is good to know who to reach when you have a question regarding different topics. Most advisors/planners have a team of individuals surrounding them to help accomplish the tasks at hand. Having access to multiple individuals may get you the answer you are looking for more quickly.
5. How will we communicate?
Much like you want to know who to reach out to when you have a question regarding separate topics, it is also important to know who is going to contact you through the planning process. It's also important to know how long each process is going to take, when you will receive follow-up information and how the firm communicates. People receive hundreds of junk emails a day and random phone calls. To maintain the most effective relationship, it is good to know how exactly we should be communicating.
Helping individuals, families, and businesses is one of the many things that we do. If you are thinking about getting help from a financial professional or just want a second set of eyes on your existing portfolio, please reach out to schedule a complimentary informative meeting. For more information or to see how we work to process your investment strategy please take a look at this free guide.